Cerro Torre
View of the of the Cerro Torre from Laguna Torre, Patagonia Argentina. I had just the time for a few shots before the clouds covered it again.
Dock on Ultima Esperanza bay
When the wind in the bay is not too strong, guys from Puerto Natales meet here at night to fish with hand lines.
Cuernos of Torres del Paine
Los Cuernos of Torre del Paine National Park, view from the trail towards EL Salto Grande.
Abandoned boat
Sunset time in Puerto Natales, Patagonia Chilena.
Pehoe
View on the Hosteria Pehoe, in the middle of the Lake Pehoe, with a great view of the Torre del Paine massif, even on a cloudly day.
Scream of stone
Or "Schrei aus Stein" as in the original title of the Werner Herzog movie. The movie is not outstanding but with a great setting. Highly recommended instead the book of Reinhold Messnser "Grido di Pietra. La montagna impossibile" to know the real story and all the polemics generated after the firsts attempts to climb this mountain.
Condor
This beautiful bird is not so hard to see all across the Ande chain. But it's usually very high in the sky, from where it seems just like any other bird. It's only when you are lucky enough to see it so close that you can appreciate its impressive wingspan (up to 3 meters).
Kau
Lodge in Puerto Natales, with a great view on the Ultima Esperanza bay.
Custom check
Crossing from Argentina to Chile by bus, on the forced stop for the custom check, you can only see grass and flowers in any directions all around the police stations.
Nighttime in El Chalten
In the youngest city of Argentina, El Chalten, camping is absolutely the best option to enjoy the outdoor lifestyle of the town. This is the starting point for all the expeditions to Fitz Roy and Cerro Torre.
Sky in the room
Without roof but with great murales. And almost a boat as well inside.
Laguna Amarga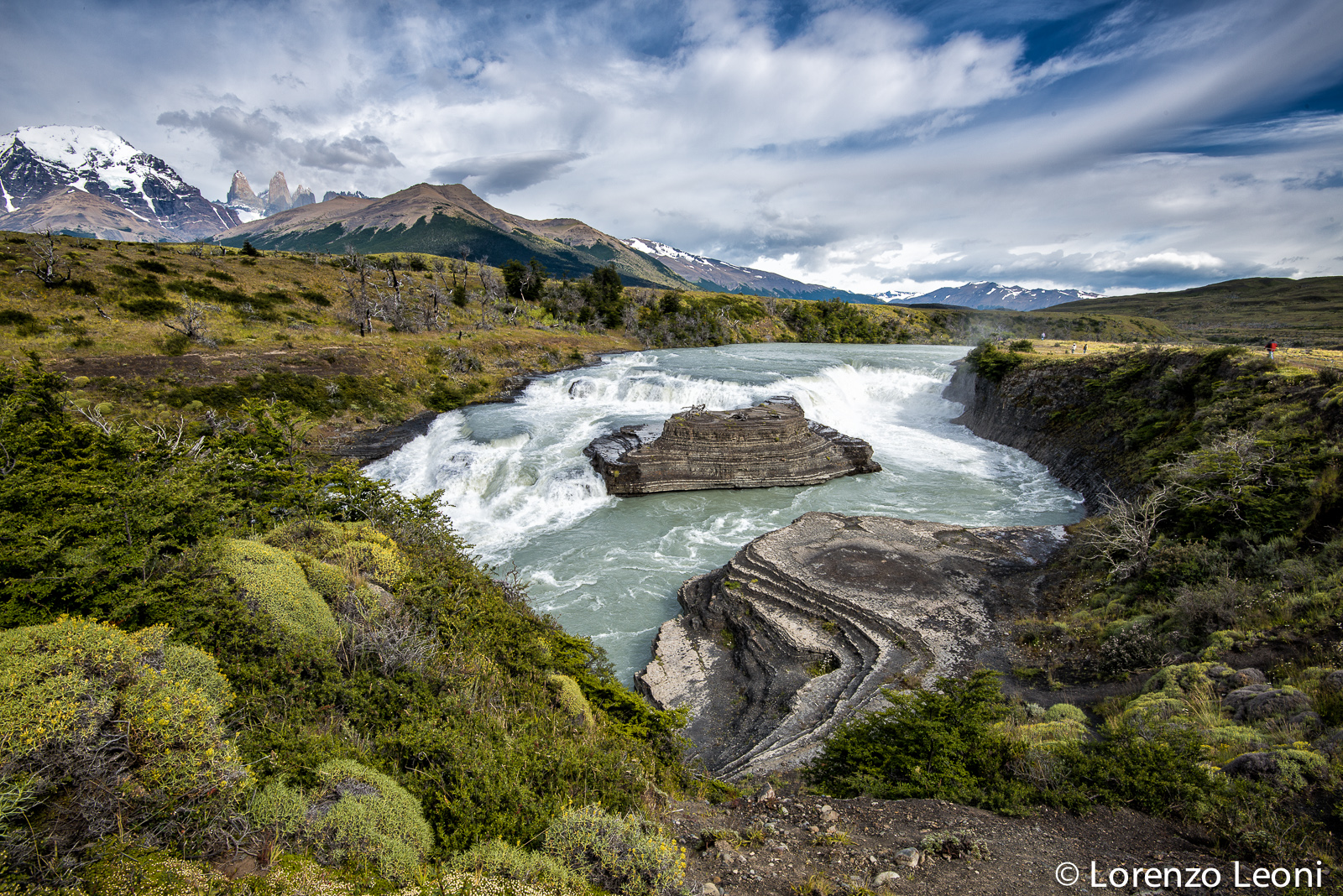 Rio Paine
And its waterfalls; the Torres are always on the background.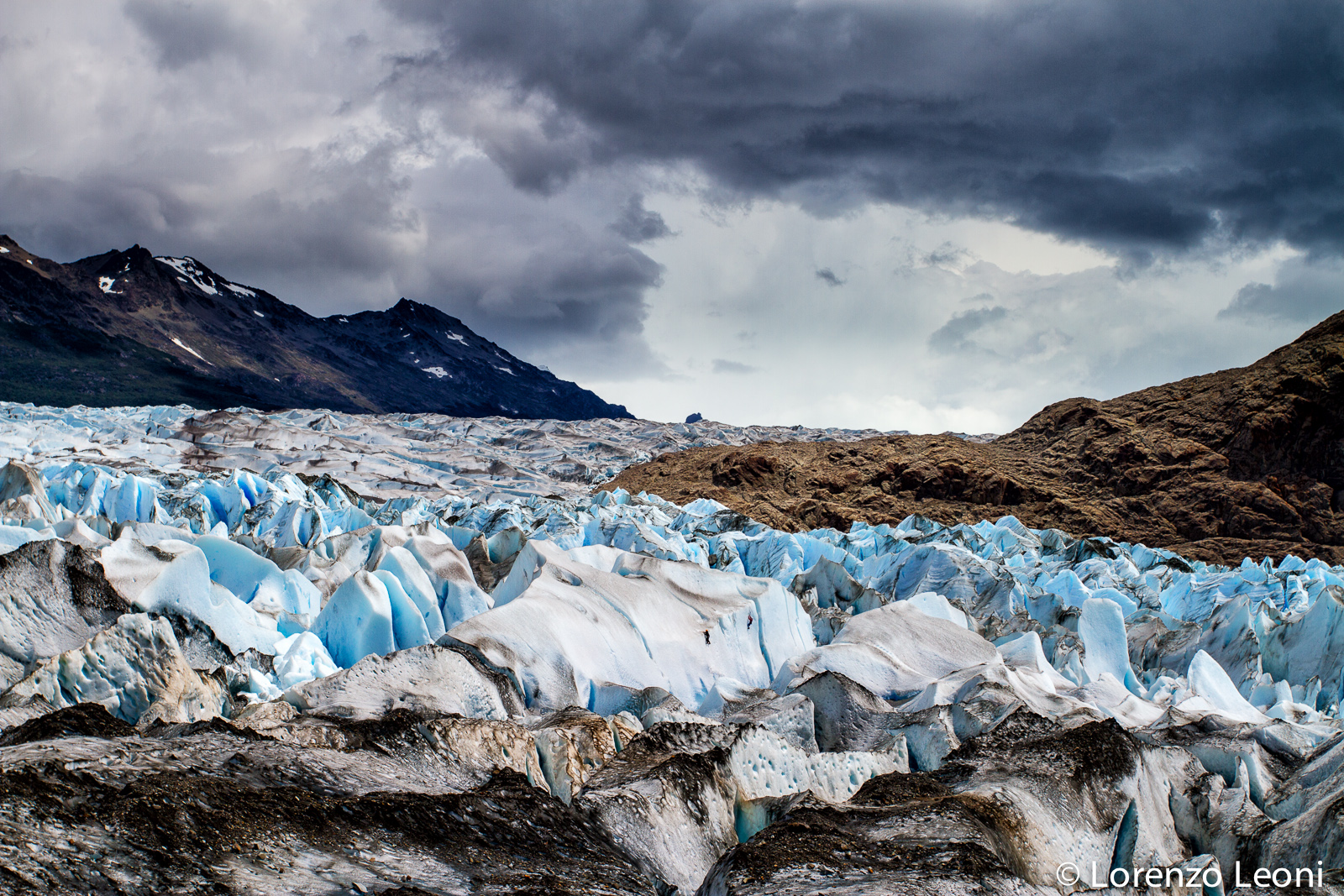 Viedma Glacier
It flows directly from the huge Souther Patagonian Ice Field. With its 70 Km of length and 977 Km2 of surface it's the biggest glacier of South America.
Roche moutonnée
Glacial erosion in one of its most spectacular form. Viedma Glacier.
Ice tower
All the shapes you can find while ice-trekking on the Viedma Glacier
Ice, stone and clouds
Weather changes so quickly in Patagonia. Strong wind is a constant instead.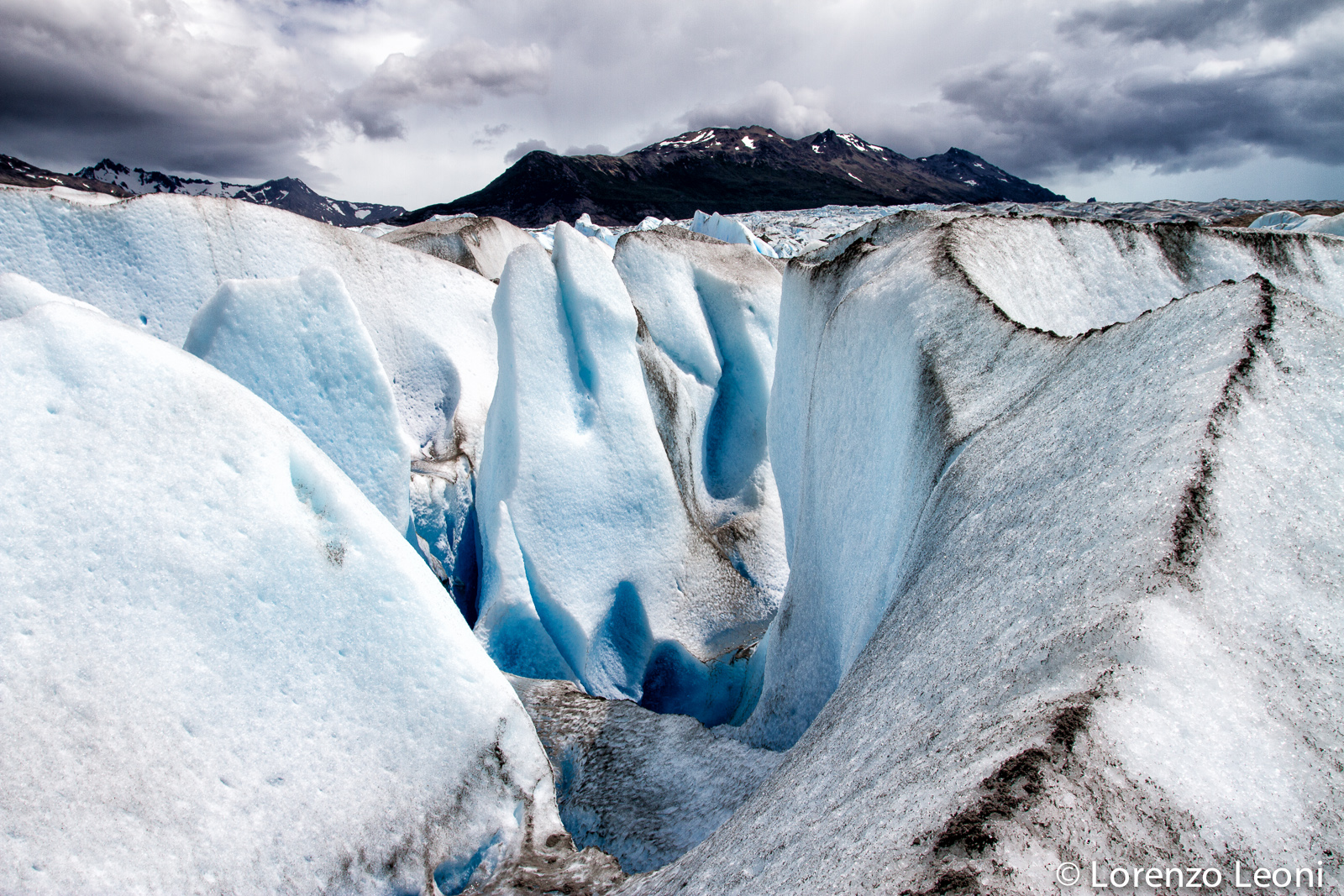 Crevasses
Snow, pressure and time produce this beautiful blue-ice color.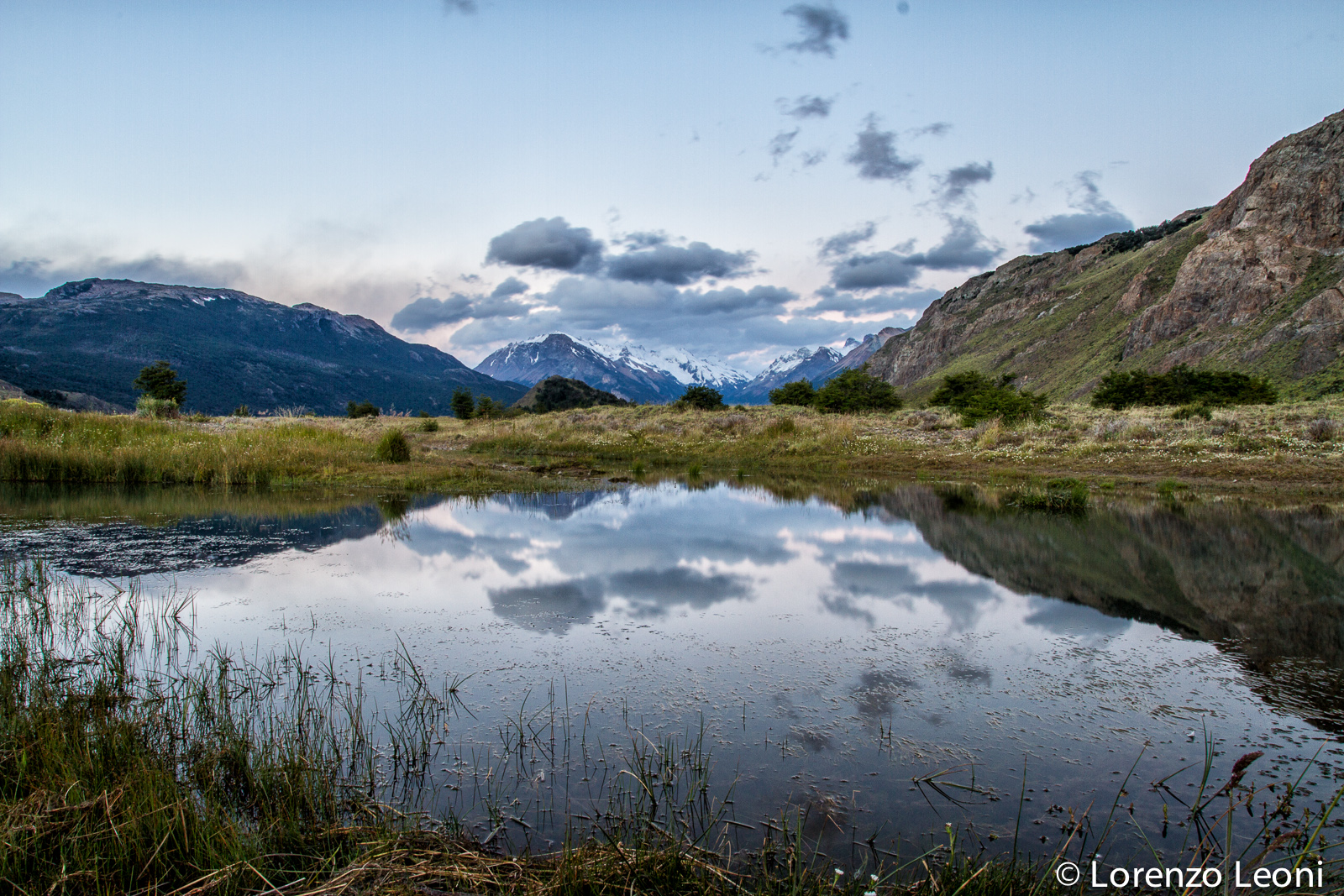 Rio de Las Vueltas
Fly fishing in this river has been one of the most incredible experience of all my trips in Patagonia.